INTENTIONAL ADORNMENTS
Resilience
00070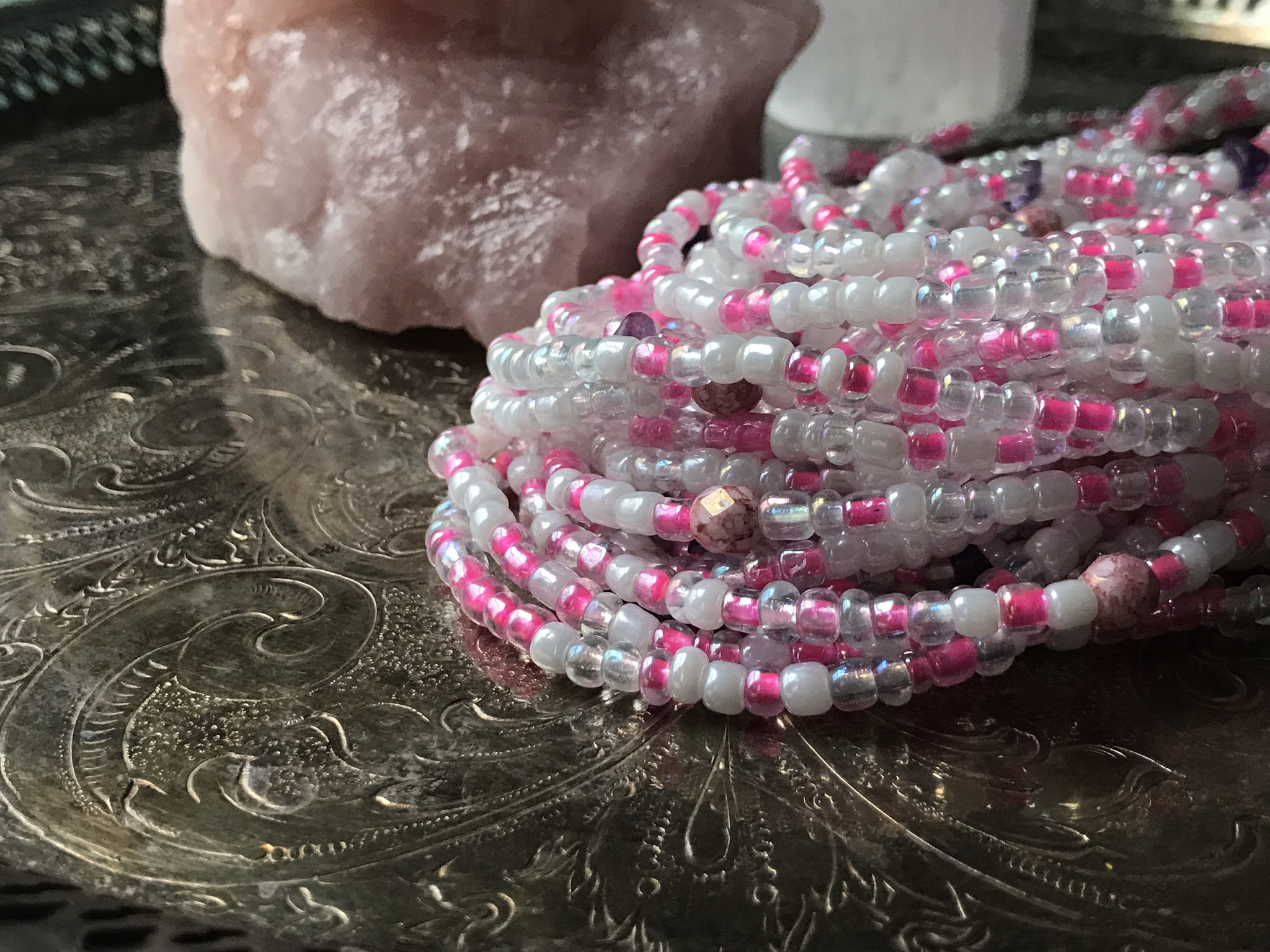 This strand is in honor of Breast Cancer Awareness month.
Pink, clear & opaque white glass beads. Adorned with Amethyst & Rose Quartz. For spiritual protection, soothing anxiety and promoting positive thoughts.
*All strands will be reiki infused w/to amplify the healing energy of the stones and to support your highest good.
The Clear Quartz is the Swiss Army knife of stones, Chyle. Known as the "Master Healer". Attunes to your specific needs, amplifying your intentions and the healing energy of other stones around it.
***Available up to 43in.
Be sure to list your waist measurements above.

Please enter your waist measurement in inches (i.e.- 31"):