INTENTIONAL ADORNMENTS
Solar Plexus
00072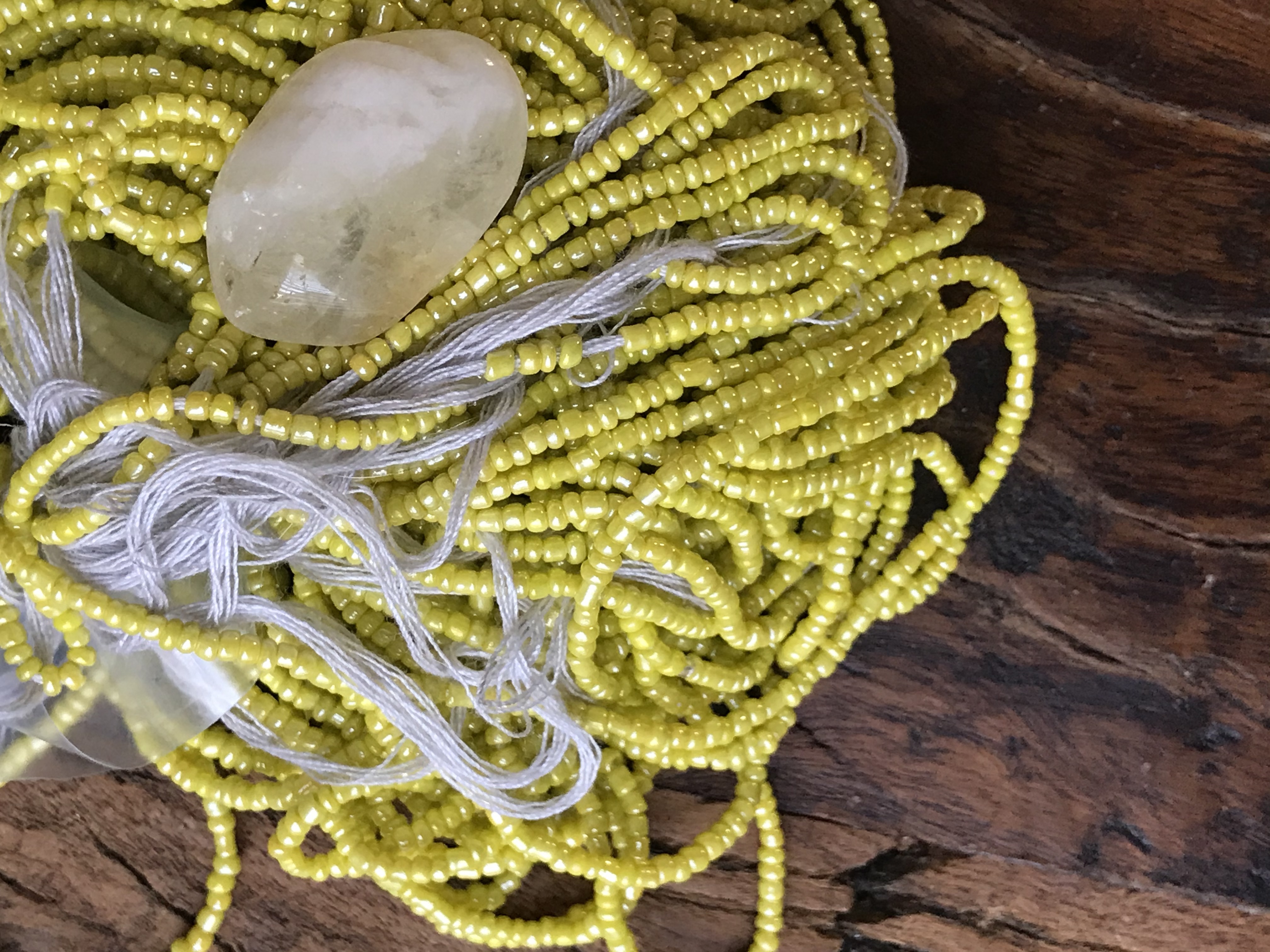 Traditional African Waistbeads.
Yellow glass beads, strung on cotton thread.
Handmade in Ghana, West Africa.
Cleansed + charged under October's Full Moon.
Infused with Citrine for abundance + creativity.

***Available up to 53in.
To be tied on for a more permanent adornment.
Be sure to list your waist measurements above, if you have them.

Reiki Infused - Check below
Reiki infused w/energy to amplify the healing properties of your adornments/crystals (+$9.00) (9)
Please enter your waist measurement in inches (i.e.- 31"):